In the design phase, each internal and external space of the house has its own importance and even the garden and open spaces require care and meticulousness, to allow you to better enjoy the home and take advantage of the outdoors.
A well-designed and well-organised outdoor space will give refinement and functionality to the general appearance of the house. To achieve a harmonious appearance, it is advisable to pay attention to all the details, from the furniture style to the flooring. Those lucky enough to have a large garden often want to create a path where they can walk.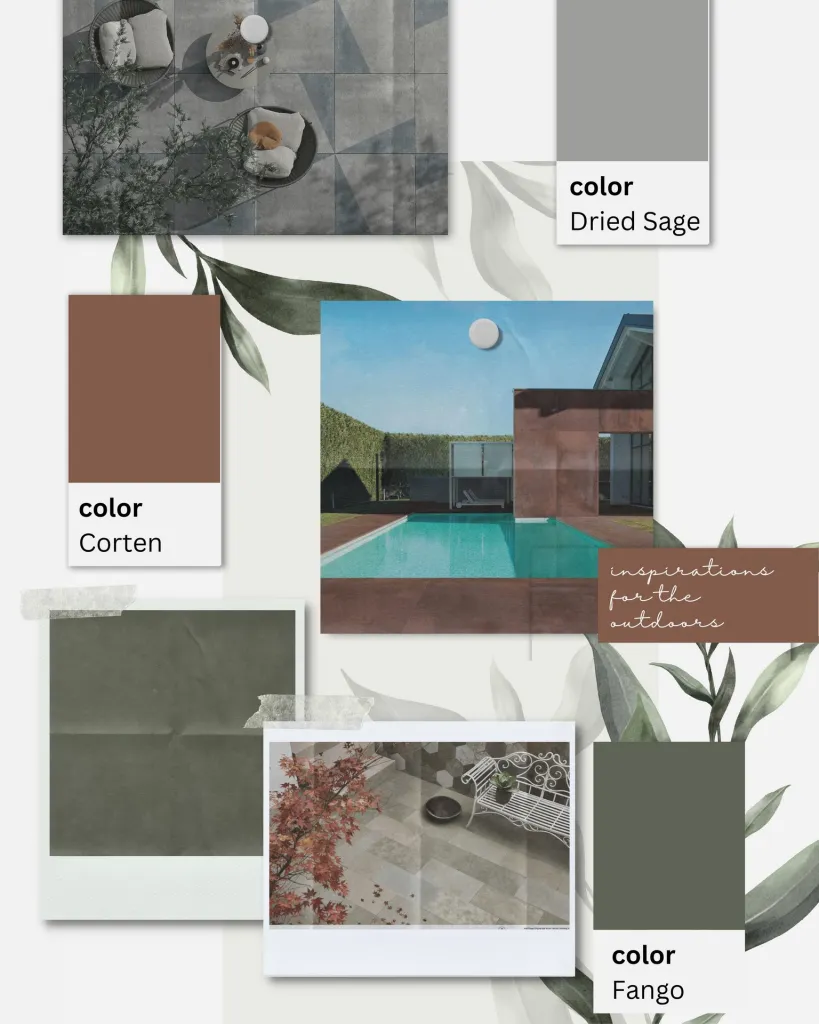 The garden walkways allow you to create paths within the green area that connect the various spaces. They can be placed in the garden of a villa, to connect the inside with the outside. To create the walkways in the garden, it is necessary to carefully choose the material, opting for the one that creates a perfect combination of aesthetics and functionality.
Outdoor tiles must not only be aesthetically beautiful, but must also withstand extreme climatic conditions. Considering all the aspects that could influence the technical and aesthetic performance is fundamental, before making a choice.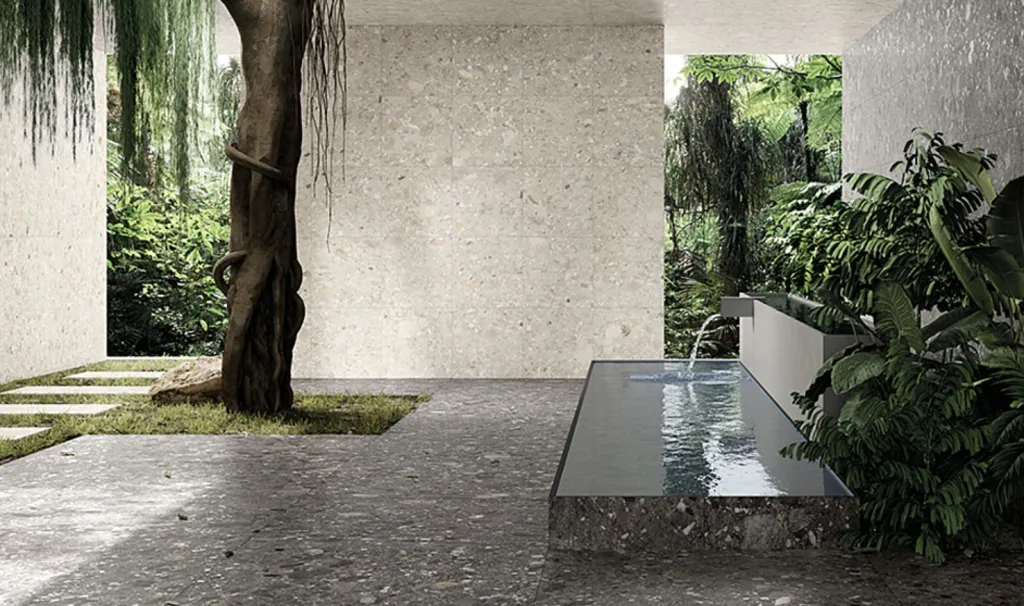 Opting for a porcelain stoneware floor means choosing tiles that reproduce the material essence of natural stone with the performance of a technical product.
Porcelain stoneware is a highly suitable material for outdoor use. Because it is versatile, highly resistant and has the peculiarity of remaining unchanged over time, even when used outdoors, as it can cope with various atmospheric agents and, thanks to its waterproof feature, it is resistant to low temperatures and rain. Its surface does not suffer from prolonged exposure to sunlight. It represents the perfect choice if you want to achieve an optimal aesthetic of the spaces, but paying attention to the yield.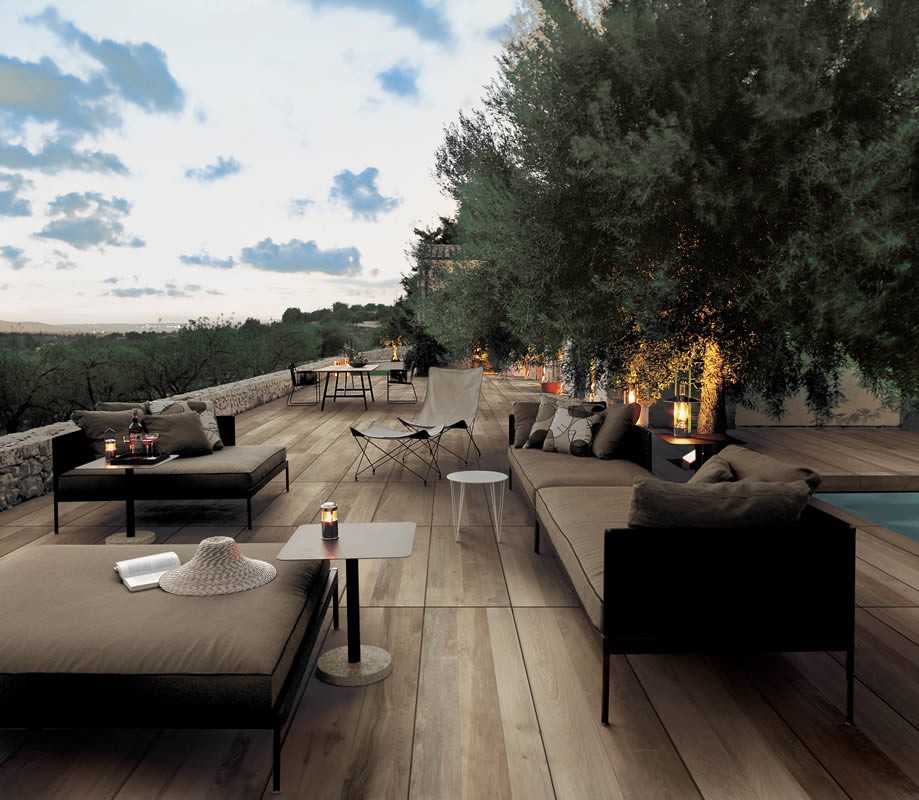 Outdoor flooring is subject to greater wear than indoor flooring and this aspect is often underestimated. For optimal stability, it is preferable to use a thickness of 2/3 cm of the slabs to avoid breakage following a load. They are not only functional, but they furnish and give a more orderly appearance to the garden. Regardless of the type of space, whether small or large, porcelain stoneware fits perfectly, but requires some precautions during installation.
The laying on sand is ideal in gardens because the thick tiles, thanks to their weight, are self-locking;
Raised installation is carried out on an existing floor, thanks to the aid of supports, and is a perfect system for any type of terrain and to hide any cables or pipes;
Laying on grass allows you to create a space with a natural appearance and has a great visual impact;
Dry laying allows you to create flooring without resorting to the use of adhesives or cement.
Whatever the appearance of the home, porcelain stoneware slabs are an excellent choice for their functionality and the digital printing technology used is able to reproduce any type of material.
Below you can find many products to create a perfect walkway to enhance your garden.