In the fast-paced era we live in, it is increasingly important to create a relaxing and harmonious environment in our home. Tiles with warm and neutral tones offer us a simple and effective way to transform spaces, giving a natural touch that allows us to rediscover a sense of tranquility and well-being.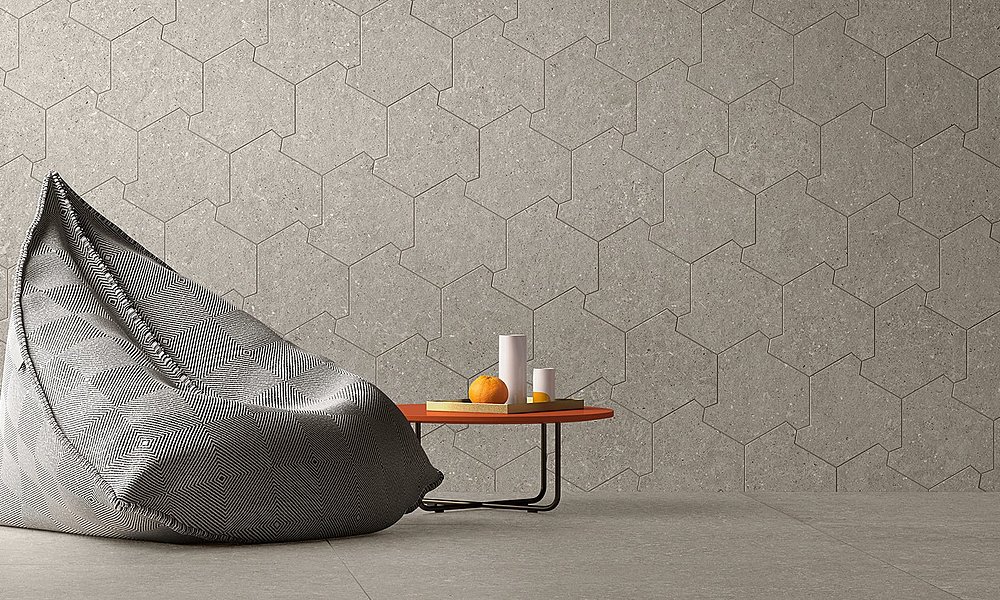 The advantages of neutral and warm tones
There are many advantages of having warm-toned tiles in your home, which create a welcoming and balanced atmosphere in every room. Colours such as beige, cream and brown recall natural elements such as sand, earth and wood, creating a sense of connection with nature. With the warmer shades, the rooms will obtain an atmosphere of serenity and tranquility. Tiles with natural effects stand out for their neutral and warm tones, textures inspired by the wonders that nature has to offer.
Underfloor heating
Transforming the home environment into a relaxing oasis is possible by choosing tiles with warm and natural effects. With a good underfloor heating system, you can imagine walking barefoot on a floor that recalls the colours of sand, stones or natural wood. This effect gives the home a relaxing atmosphere and helps create a peaceful environment in which to regenerate.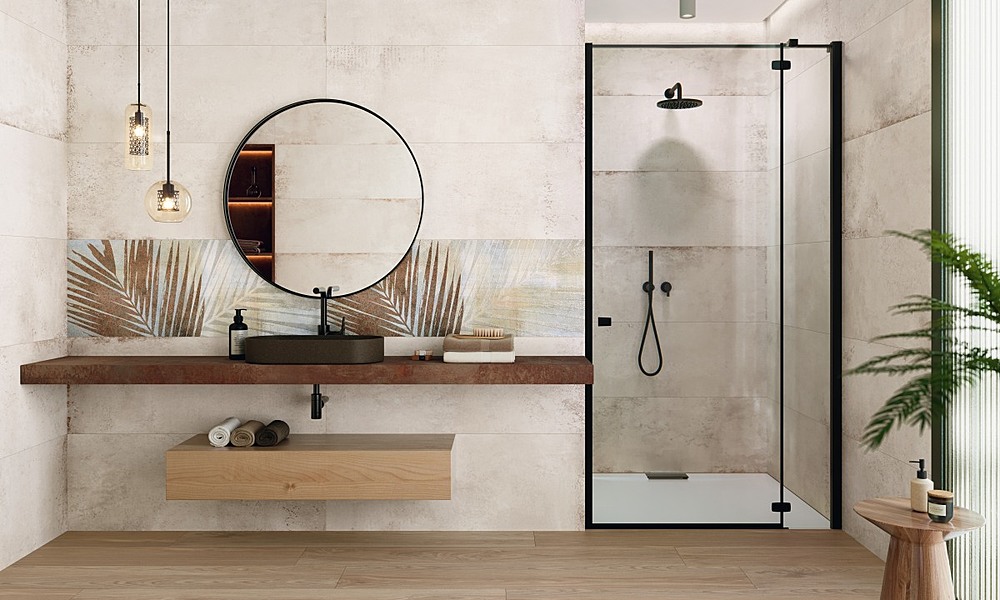 Versatility and timeless elegance
One of the main characteristics of tiles with warm and neutral tones is their versatility. These shades adapt easily to any decor style, both modern and traditional, giving a touch of timeless elegance.
Harmony with nature at your fingertips
Tiles with natural effects allow you to bring the harmony of nature directly into the home. By choosing floors or coverings that recall the characteristic of being in warm tones, you will have a sense of continuity and connection with the surrounding environment.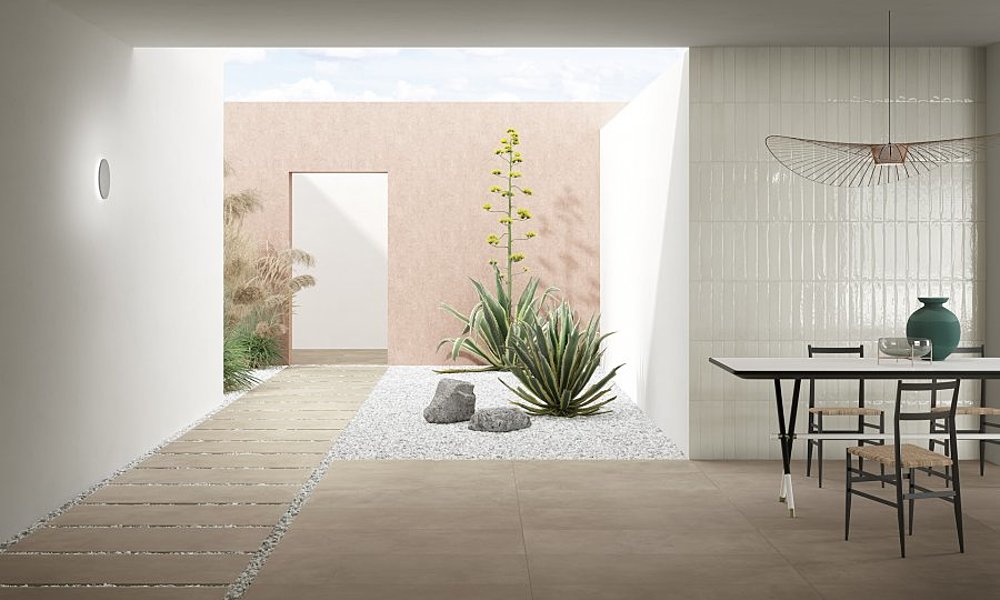 Create a feeling of spaciousness in the rooms
Another advantage of warm, neutral shades is the ability to create a feeling of spaciousness. These colours tend to reflect light naturally, visually expanding rooms and making them seem brighter and more airy. If you have a home with limited space, tiles in warm, neutral tones can be the secret to achieving a larger effect without having to make major structural changes.
Easy to combine with other furnishing elements
Tiles in warm and neutral tones are also an excellent choice from the point of view of versatility in combining them with other furnishing elements. These shades go perfectly with a wide range of colours, allowing you to unleash your creativity. You can combine neutral tiles with brighter shades to create an eye-catching contrast, or opt for a natural color palette to maintain a harmonious and serene atmosphere.
Tiles in warm and neutral tones are a winning choice for those who want to create an environment inspired by nature, welcoming and balanced.