Which materials are best used to cover the bathroom and kitchen without having to worry about scratches and stains and which materials instead require more attention and care.
Image in the cover: Sensi 900 collection by ABK
When we choose materials to cover the bathroom and kitchen, one of the first measures is to select materials which, beyond their aesthetic characteristics, meet certain requirements for resistance to abrasion and stains.
What are the most resistant materials
Porcelain stoneware is absolutely the most resistant material because it is a compact, hard and non-porous ceramic material. It is extremely abrasion resistant, waterproof, hypoallergenic, safe and eco-friendly. This is why porcelain stoneware is the safest choice and requires little maintenance.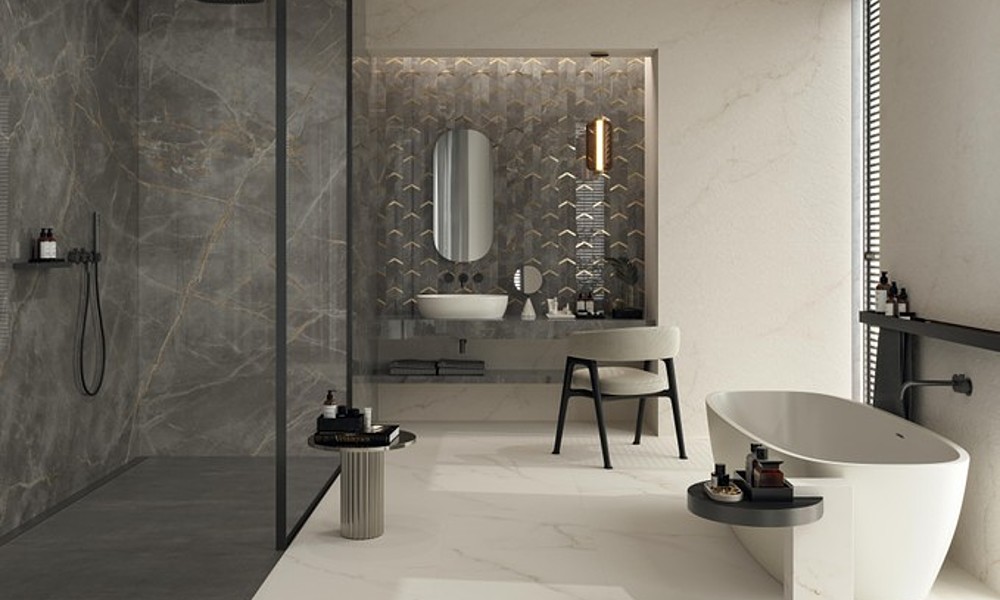 What features to take into consideration
More generally, the characteristics to take into consideration are related to the resistance to stains and abrasion of the material we are going to choose. The more porous a material is, the greater the absorption of stains.
Abrasion resistance represents the resistance that the surface offers to wear actions associated with the movement of bodies, surfaces or materials in contact with it. This is perhaps the most important of the mechanical characteristics of a tile.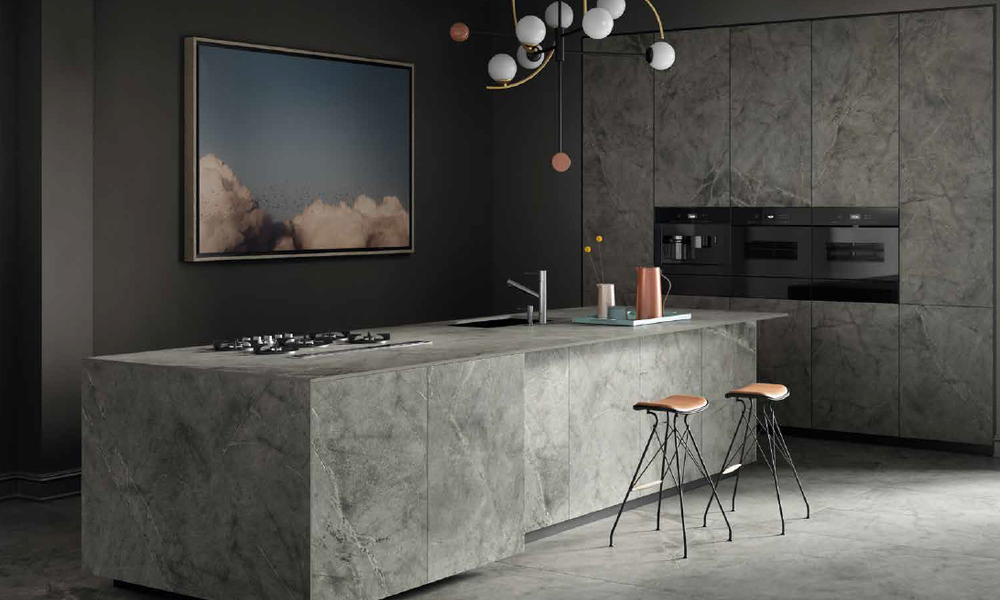 Why porcelain stoneware is the successful choice
Although porcelain tile is an industrial product, production technology has now come to churn out products that present such a level of fidelity to the original version of stone, concrete and resin and other surfaces that it is difficult to distinguish a tile from the original .
The collaboration with successful designers and the creative development of original surfaces not present in nature, also through the use of colour, have also led to overcoming the concept of reproduction, bringing porcelain stoneware back to having its own identity and soul. . Behind each collection we can see the planning, research and study.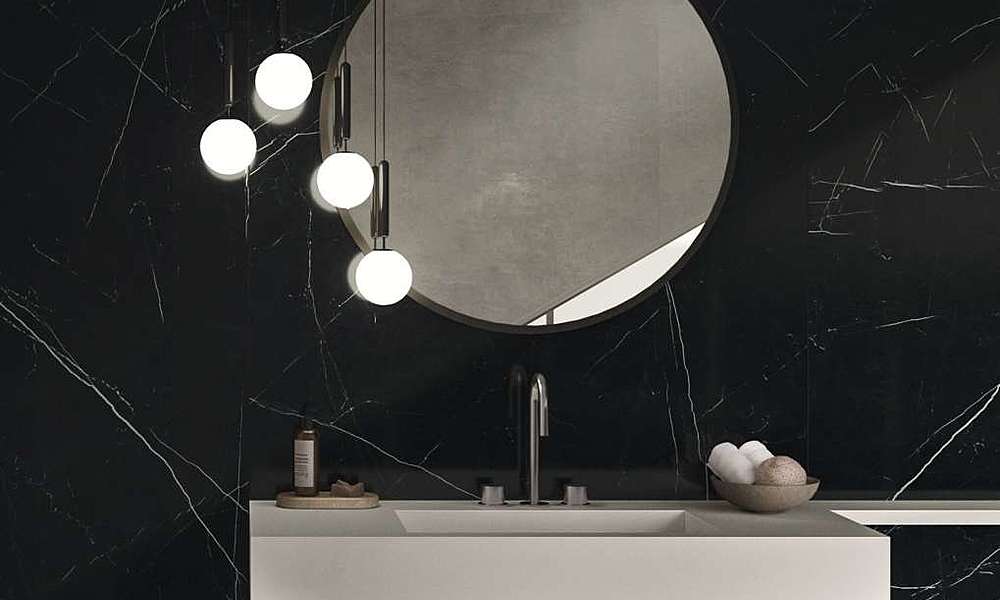 The compromises to accept when choosing a natural material
We can certainly say that natural materials such as stone and wood are more delicate than an industrial product. But it is also true that natural materials have a unique charm because they are original and sincere in their aesthetic evolution given by use and wear. The choice of a natural product involves the user's awareness of the need to pay a little more attention in using specific treatment and cleaning products and in immediately cleaning a stain or drying immediately without leaving the water to stagnate on the countertop or in the shower, for example.
Large dimensions and minimum thicknesses in a single product
An undoubted advantage offered by porcelain stoneware is the possibility of having large slabs that have minimal thicknesses. This allows for reduced weights of the material, for the same surface area, and to be able to install it directly on persistent floors or coverings, unless precautions are taken. In this regard, to learn more about the topic, we invite you to read the article dedicated to the laying of slabs already present in our blog.