We are not looking for a rustic effect but for contemporaneity, elegance and limitless luxury. The porcelain stoneware alternative.
Image in the cover: Archistone collection by Cercom
Timeless beauty
Choosing stone for some areas of our home or inside a hotel, a public place or a wellness centre, is a guarantee of elegance and refinement. Natural stone is a natural material and is subject to change over time, as happens with wood, even if minimally. But this does not mean it should be demonised, on the contrary, every small imperfection becomes an advantage because it establishes its uniqueness and timeless beauty.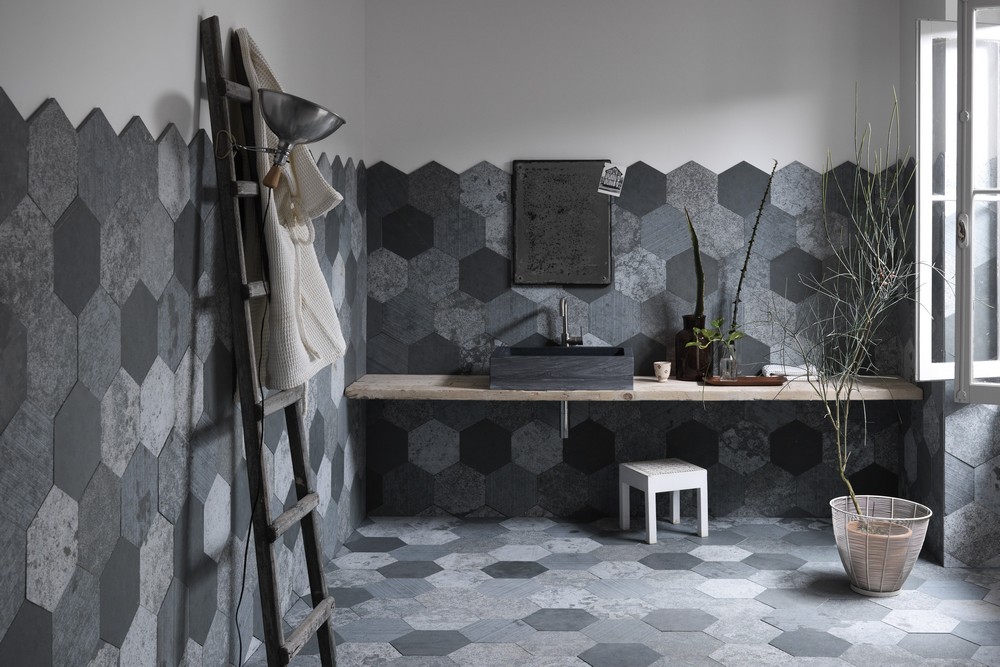 How to choose the intended use
Stone can really be used in any room of the house, both indoors and outdoors. The choice of the type of stone is fundamental because they are not all the same. Some types of stone, such as quartzite and slate, have minimal porosity and high resistance to stains. These characteristics make these stones suitable for use not only as decorative wall coverings but also in environments more subject to stains such as the bathroom and kitchen. Marble is delicate but has a timeless elegance and is increasingly used by high-end furniture companies as tops and tables.
How to protect the stone
Whatever the degree of porosity of the stone chosen, there is the possibility of sealing the slab through the use of special anti-stain treatments. There are several available on the market with different degrees of aggressiveness. The most neutral are water-based treatments, which do not modify the natural appearance of the stone. More aggressive but also more effective are solvent-based treatments which tend to alter the tone of the natural stone but create a waterproof protective film. There are also treatments based on nanotechnology.
Stone as a contemporary furnishing element
We do not think of stone as a rustic element, intended for country-style furnishings, but of stone used in a contemporary context, as an element that characterises an environment, making it extremely luxurious and elegant. Let's imagine the dark and elegant slate that characterises a bathroom or a light and precious marble used as a top in an open space design kitchen with a large island.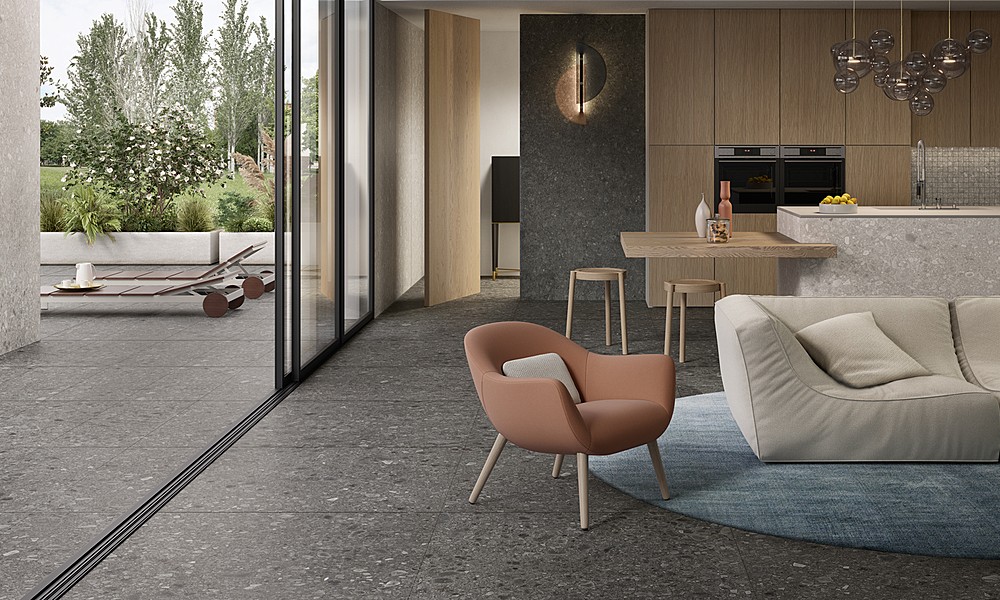 Alternatives to natural stone
Porcelain stoneware is the most credible alternative to natural stone. With current graphic technologies, tile and slab companies have developed porcelain stoneware products that very faithfully reproduce the appearance of natural stone by tracing its veins and changes in tone to arrive at a very realistic range of textures and colours . At the latest edition of Cersaie, the international trade fair, we also saw the proposal of raised textures that reproduce the effect of the natural split even more faithfully.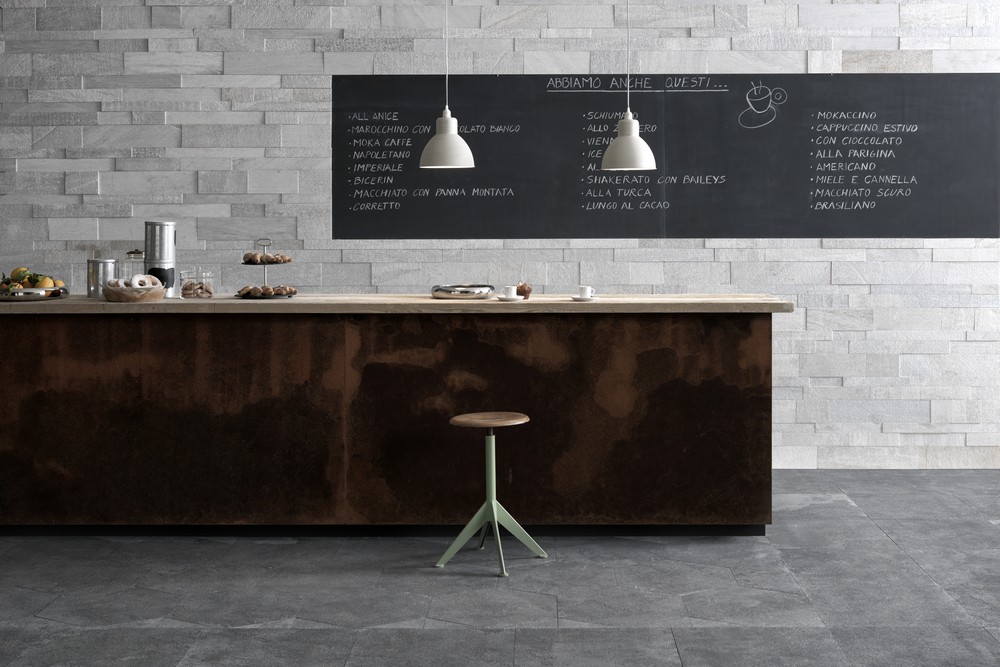 How to orient yourself in the choice
When choosing between natural stone and porcelain stoneware it is necessary to take some elements into consideration. Porcelain stoneware requires less attention to wear and stains and zero maintenance and it is a technical product. Stone is more luxurious and fascinating, with its unique characteristics but requires greater attention and some protective and maintenance action. In terms of costs, on average, porcelain stoneware represents the cheapest alternative to natural stone, even if there are very precious decors also in porcelain stoneware and quite economical types of outdoor stone. A combination of the two elements cannot be excluded, if the pairing is well studied and integrated into the philosophy of the project as a whole.