Examples of achievements, ideas and suggestions.
What does a guest expect when spending a night in a five-star hotel or vacation rental? Whether the trip is for work or leisure, after the comfort of the mattress, the element that makes us love or hate a hotel room is the bathroom!
Freedom of movement is the first element of a five-star bathroom
More or less large, a bathroom must be designed to be comfortable in terms of space. Providing minimal spaces for movement and large support surfaces for our objects is the first characteristic. Furthermore, the shower must be larger than average and the doors must not be an impediment to movement. This is why slidingdoors are used in the wall if the spaces are not sufficient to guarantee mobility with the use of swing doors.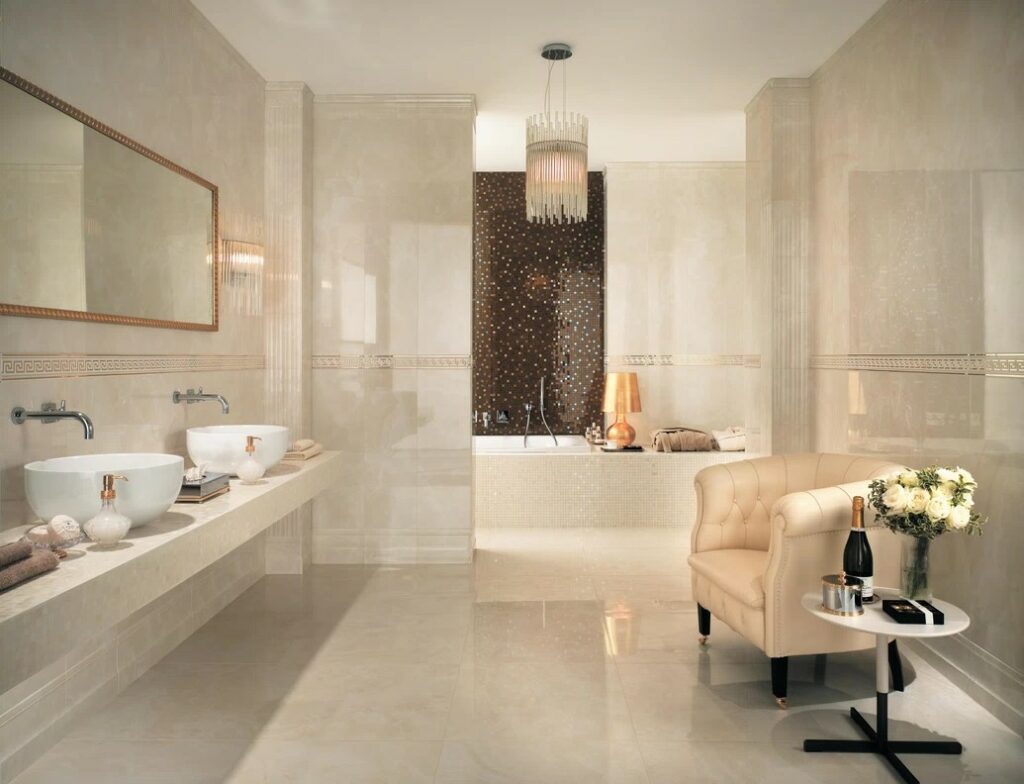 Another element: the pleasant temperature and the towel warmers
Especially in the colder months, it is important that the floor is heated and that towel warmers are present in the bathroom. A true design element, the latter exists in the most varied models and colours.
Large porcelain stoneware flooring and coverings
The large porcelain stoneware slabs are available in a variety of effects including stone and marble and give a luxurious look to the project. They seem to be the answer to every need. In fact, they can be heated through underfloor heating systems, and thanks to their thin thicknesses they can be laid on existing surfaces without demolishing the old flooring or wall covering. This speeds up renovation times and eliminates the problem of creating dust and waste.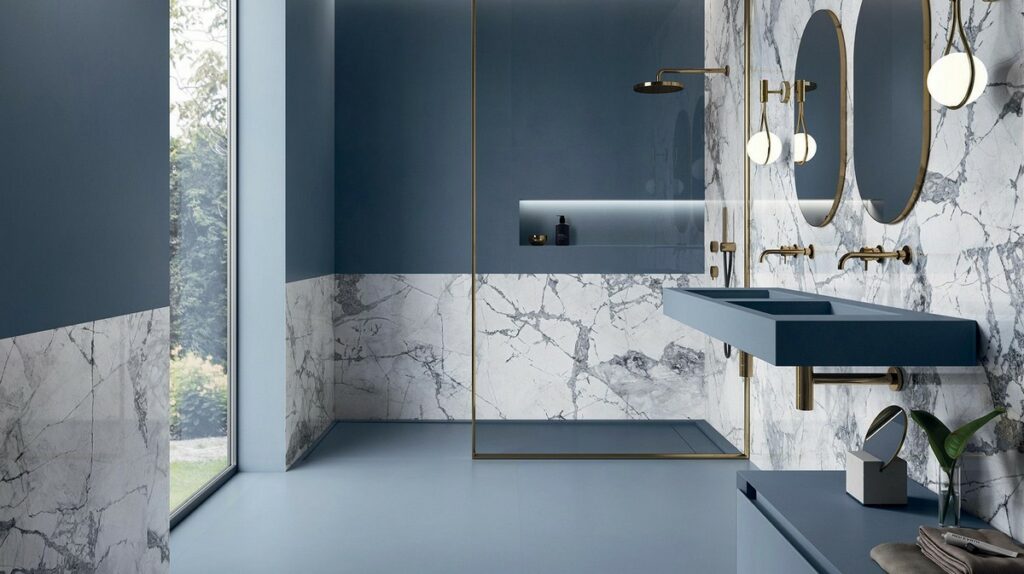 Large dimensions and minimum thicknesses in a single product
The 3 mm thin porcelain stoneware is available in slabs that can measure up to 100×300 cm. Therefore, it is possible to create continuous surfaces with limited joint interruptions.
An elegant and very current solution, chosen above all for textures such as marble or stone effects, or the numerous modern and very current material proposals such as concrete, metal and resin.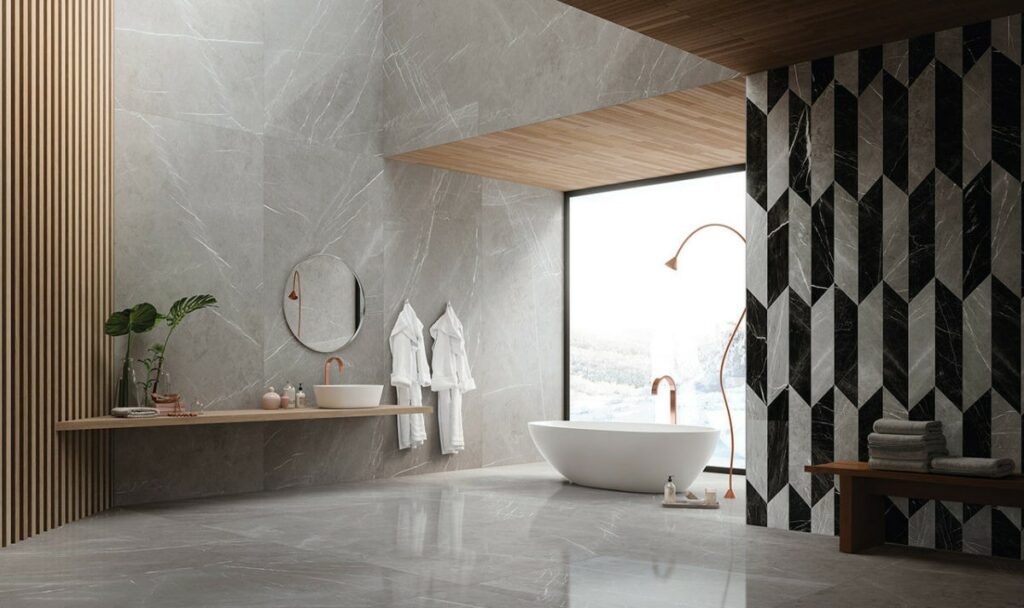 Match the floor and wall covering
Contemporary trends see the continuity of flooring and coverings, without forcing us to make choices, creating a welcoming, elegant and continuous environment.
The taps
Current trends offer a vast choice of taps that move away from the classic chrome plating and embrace matt finishes in various materials such as copper, iron or colour, with matching accessories or integrated into the walls.