The kitchen is the nerve center of the house, where not only dishes are prepared, but you have the opportunity to spend time with your family or loved ones.
The kitchen space has been subject to modifications and changes, because the way of living the house has changed.
To give character and uniqueness to this space, the choice of the correct materials is essential.
During the drafting of the project, time and attention are invested in various aspects: materials, finishes, appliances, to ensure that everything is taken care of down to the smallest detail.
An absolute mistake to avoid is to neglect the backsplash, the choice of kitchen coating is not an accessory.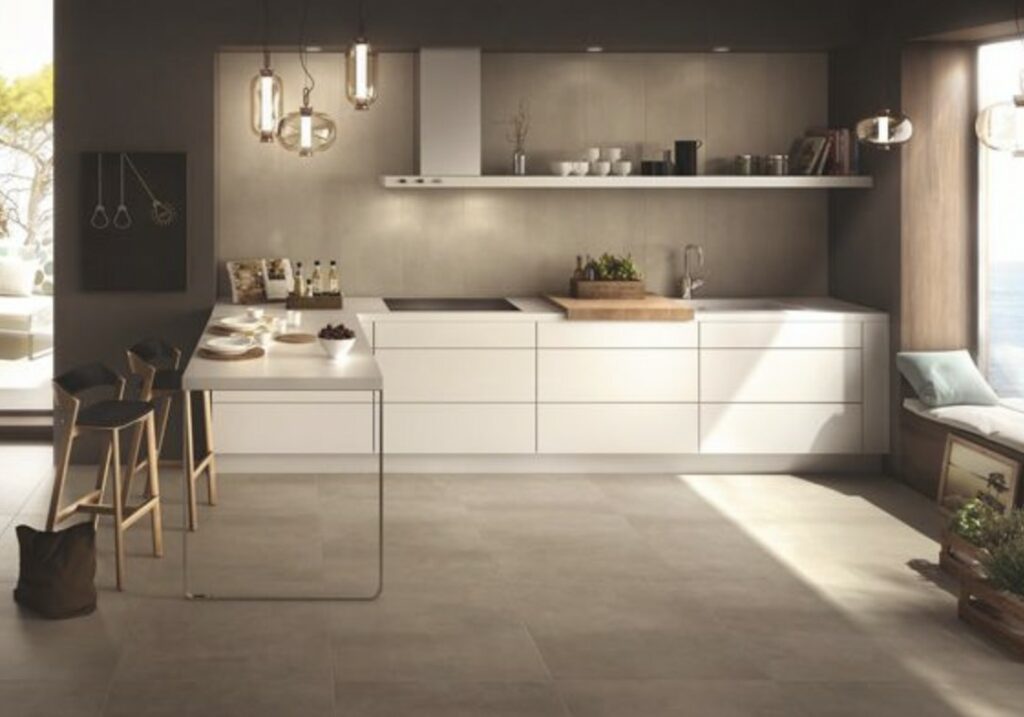 In Italian, it is commonly called, the para sketches, and the market has progressed to offer a vastness of coverings to make the house more welcoming, practical and suited to your needs.
Numerous sources of inspiration were presented at CERSAIE 2022. Where the new trends in the field of marble were exhibited.
In the past, mosaic was often used, but now the kings of the kitchen are the continuous slabs. These are sheets of 3 meters high and 5 millimetres wide.
With a thousand shades, glossy or matte finishes, they are also the best solution, as they are extremely resistant to even the most stubborn stains.
A suggestion is to create it in porcelain stoneware, a highly performing material, but above all practical, due to its impermeability. Because it is extremely important for the function that the coating performs, which must be optically pleasing, but first of all it must be efficient to protect the wall from any stain. The most creative can also opt for the coloured porcelain stoneware, which can be decorated with digital graphics, recreating various effects.
The size of the tiles or slabs also matters.
Depending on the desired effect, on the market you are spoiled for choice, you can choose between different shapes and sizes, from large formats, to classic tiles, from hexagonal to slim tiles, they can be in the same color as the kitchen or become the vibrant and characteristic element of the house.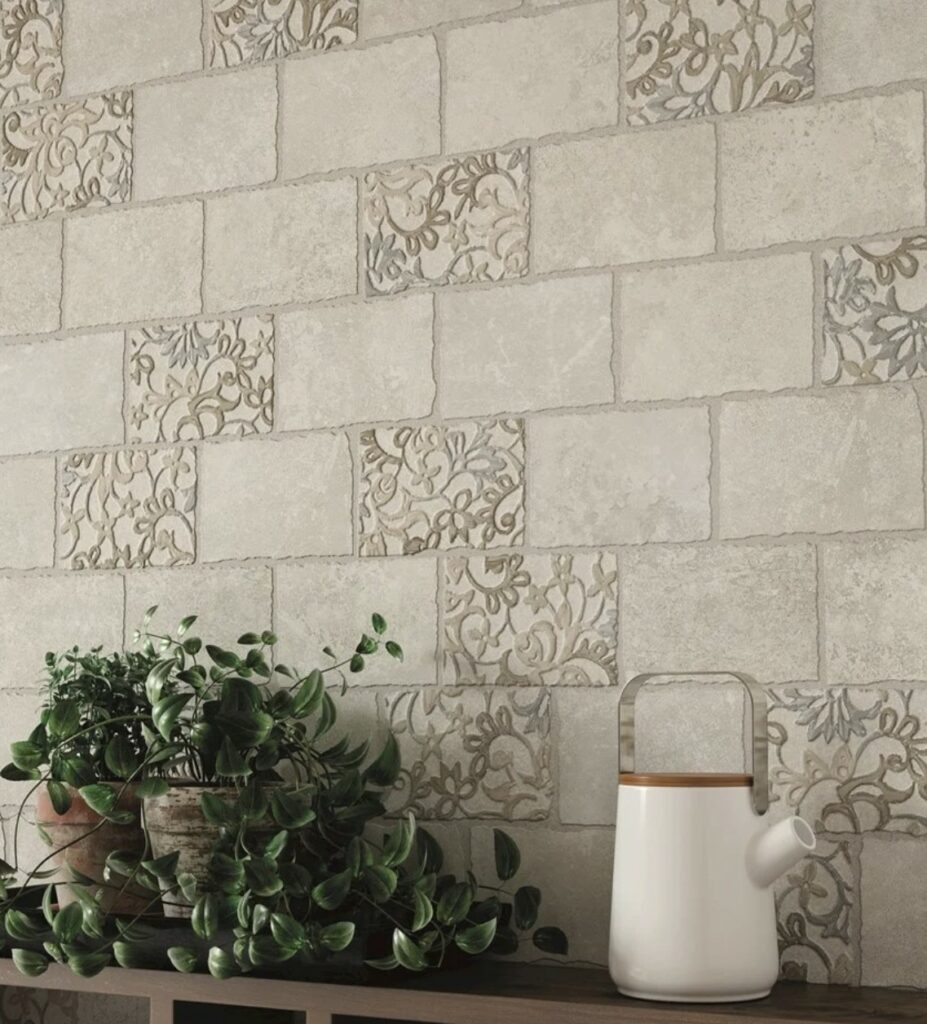 If you want to achieve a refined environment, and a promising result, and if the spaces allow it, a good solution is the combination of the peninsula with the backsplash.
In this way a concordance of elements and materials is obtained, which will optically give a harmonious result. This solution combines aesthetics with practice, as it is an additional support base.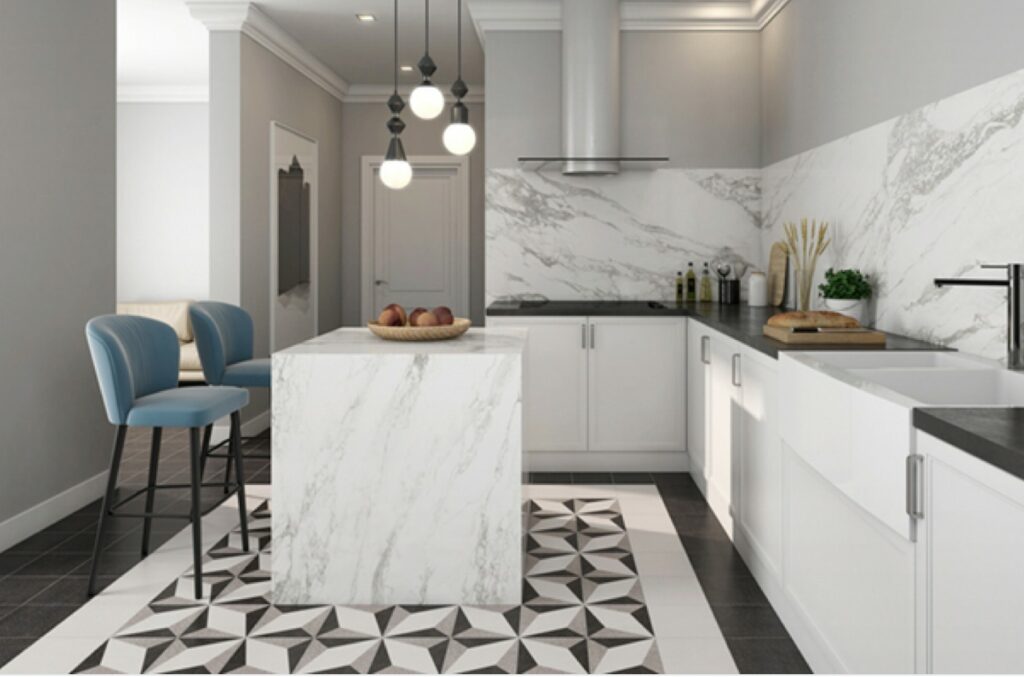 We offer you various examples of backsplash to make your kitchen unique.