The health emergency of recent years has led people to pay greater attention to germs and bacteria. Even surfaces can contribute to the healthiness of environments. An important role in floor hygiene is certainly attributed to the materials used to cover the surfaces.
In this period, hygiene is a subject of extreme interest, and the market is looking for tiles that can be cleaned easily.
The floor is one of the surfaces highly exposed to potential contamination, through direct contact with shoes, animal paws and dirt of various kinds.
The flooring market has already been offering surfaces with a high antibacterial power for several years.
The antibacterial tiles have undergone chemical treatments that have the ability to neutralise microbes and bacteria, there are different types and brands.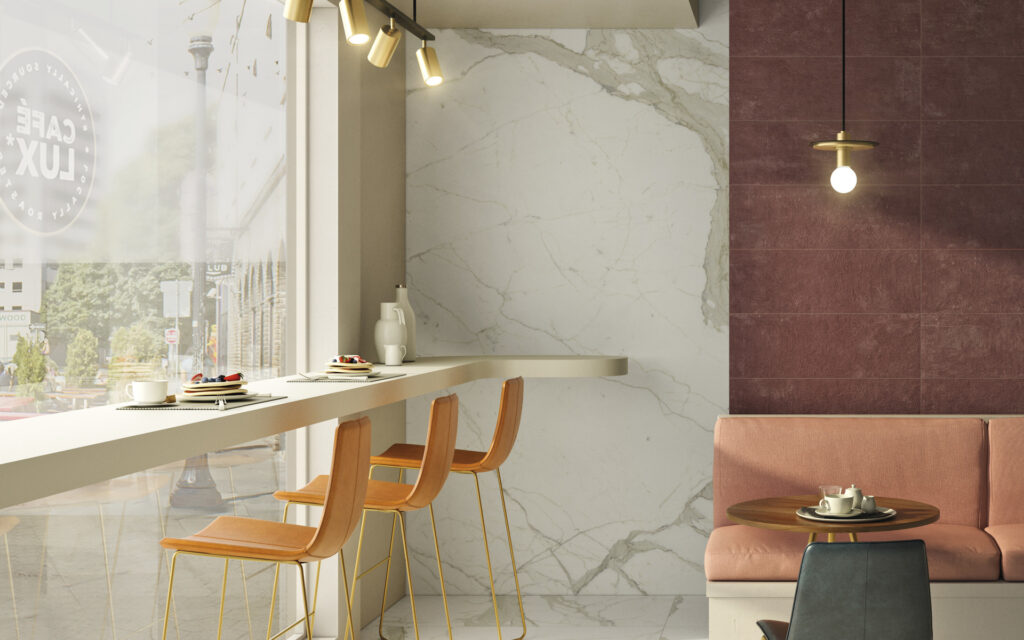 Porcelain stoneware is a material that is hygienic by nature, because it is free of toxic substances, such as volatile organic compounds, formaldehyde or PVC. Porcelain stoneware, with the addition of titanium dioxide, represents a safer solution, because it provides complete hygiene and facilitates cleaning of the floor.
Particles of a mineral nature are added to the stoneware, which cause an effective antibacterial action. This action is capable of killing 99.9% of the main bacterial strains: Staphylococcus aureus, Enterococcus faecalis, Escherichia coli, Pseudomonas aeruginosa. The treatment carried out on stoneware also allows it not to be altered over time, it does not require particular light to activate and, in the presence of humidity, tends to increase the beneficial effects. The bacterial protection is distributed within the product during processing, and allows it to be active for a long period of time and cannot be removed. Titanium dioxide is a compound capable of degrading organic compounds.
The benefits of antibacterial porcelain stoneware are many: it is more effective than classic disinfectants, and it also represents the most suitable solution for the environment, as it guarantees sanitisation without necessarily resorting to the use of chemical agents.
Follow us for other tips and, if you are interested in the topics, save the Blog in your favourites!