In the cover image: Feel collection by Refin.
Porcelain stoneware is an aesthetically beautiful and technically performing material. Increasingly it is also used outdoors to cover sidewalks and walkways, poolsides and gardens. The technical characteristics of porcelain stoneware make this material resistant to frost, thanks to zero porosity and resistant to slipping, thanks to the possibility of choosing from many finishes.
The main ceramic companies present collections that are declined in different surfaces, from those suitable for interiors to those intended for outdoor spaces, without having to change color and format. What varies are the technical characteristics.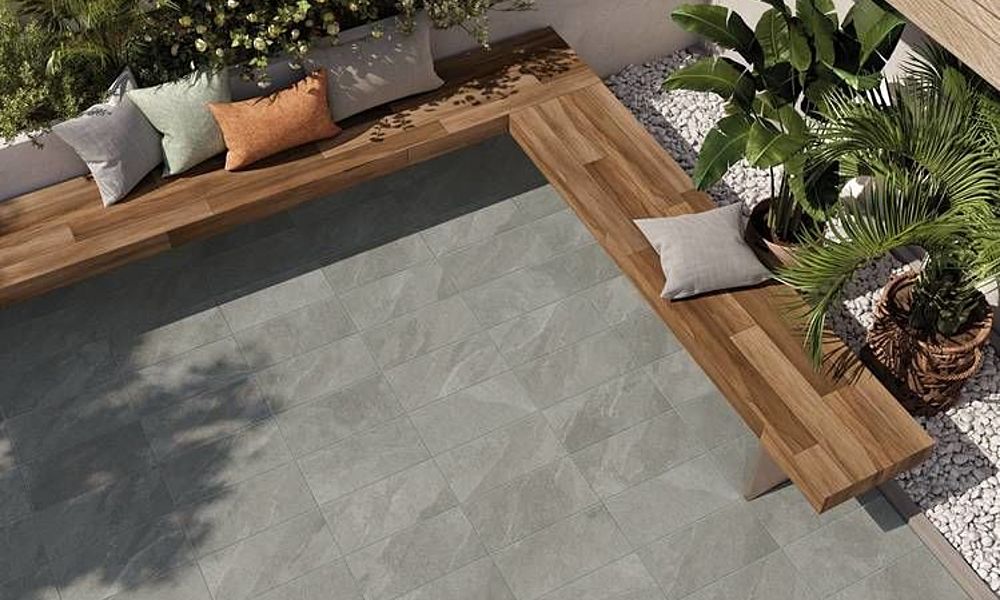 When choosing outdoor flooring, the properties to take into consideration are different from those for the interior. To make the choice, it is necessary to consider the climatic zone, the intended use and the load that the flooring will have to support.
One of the most important characteristics that must be taken into account outdoors is the slip resistance which makes the tiles suitable for laying in outdoor spaces, even in contact with water such as the edges of swimming pools.
The slip resistance coefficient "R" has, in these cases, a value of 11 or 12.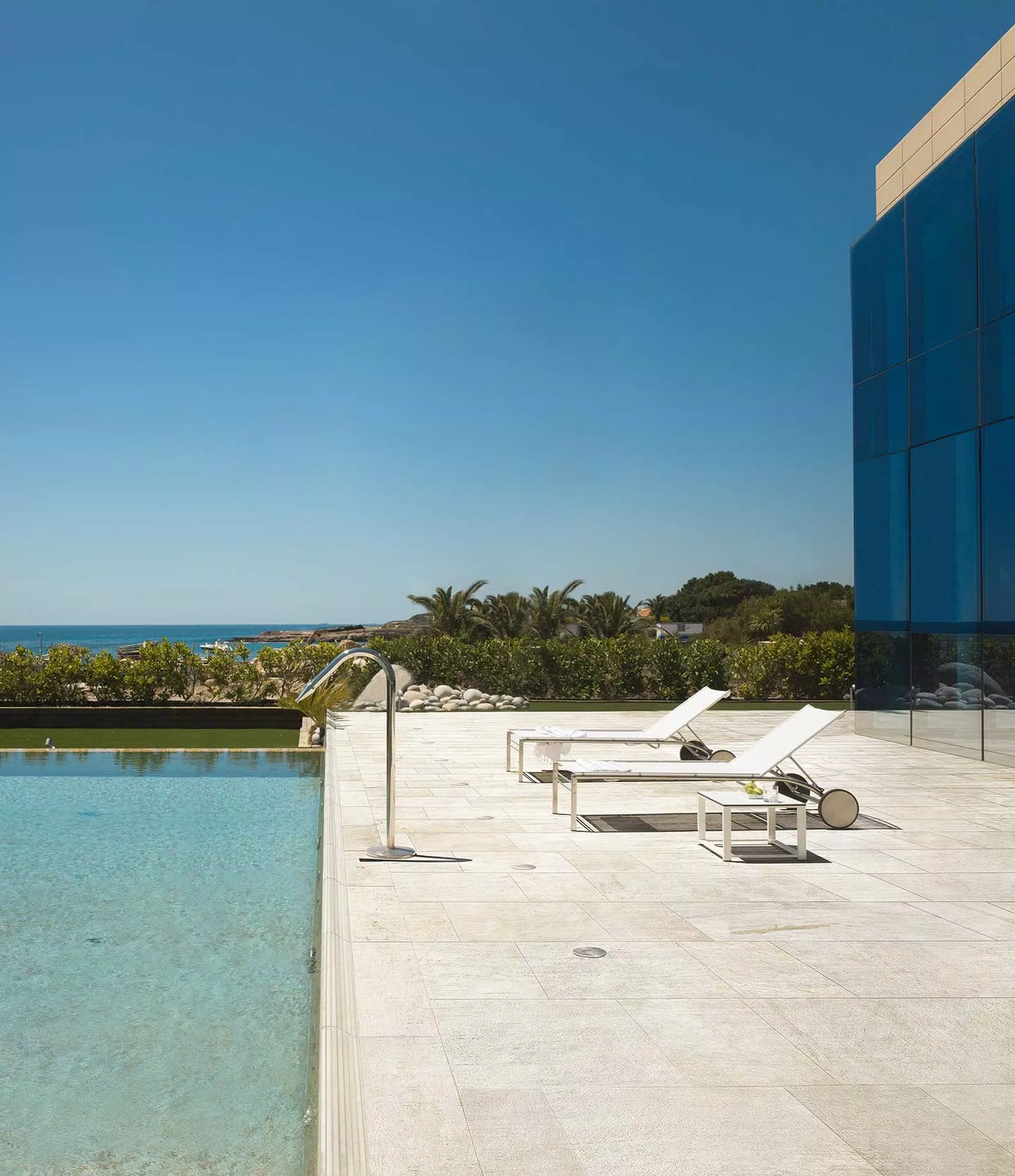 In the case of driveways, some companies offer the possibility of choosing the 2/3 cm thickness which guarantees resistance to the passage of cars, such as in parking areas or driveways. In many cases, the technical thickness version does not differ from the 1 cm thick version of the standard version, so as to be able to vary the technical aspect while keeping the aesthetic one unchanged throughout the area to be paved.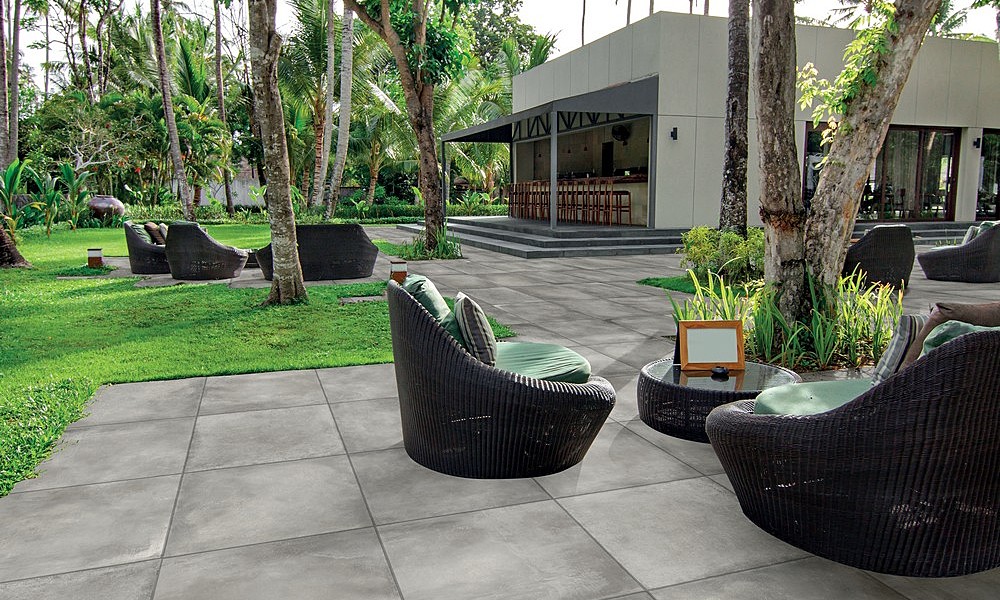 As for the pool edges and curbs, there are special pieces created ad hoc to complete the construction of the work without technical difficulties.
Another characteristic of 2/3 cm thick porcelain stoneware is that it can be laid directly on the sand, without being glued to a screed. Given their significant specific weight, the porcelain stoneware slabs become self-locking. This solution can be used to create paths, trails and walkways within gardens to connect different areas to each other.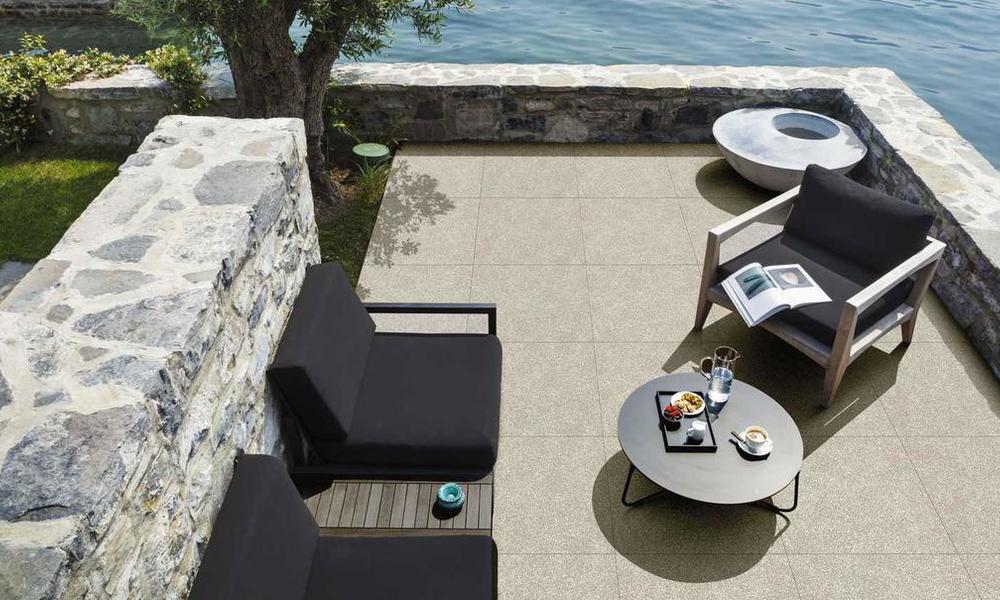 The 2cm porcelain stoneware can also be mounted on feet to create a floating floor. This solution avoids the creation of the screed and gives the possibility of passing pipes and cables underneath and can be removed at any time with a small non-structural intervention.
Keep following us for more tips!